Giving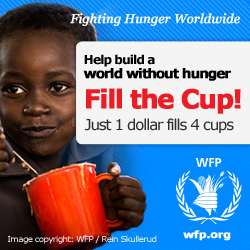 MICHAEL JACKSON, INC: THE RISE, FALL AND REBIRTH OF A BILLION-DOLLAR EMPIRE
Every time someone buys a copy of Michael Jackson, Inc, I will donate a free meal to someone in need through the United Nations' World Food Programme. Why? Michael Jackson donated tens of millions of dollars to various charities over the course of his life and left 20 percent of his financial legacy to good causes. I figured it would only be fitting to make a contribution from my author royalties.
I chose the WFP because hunger affects one in seven people on the planet and kills more people per year than AIDS, tuberculosis and malaria combined. When you're hungry, your body compensates for the lack of nutrition by slowing down. That makes studying difficult and weakens the immune system, particularly for children, who can become more vulnerable to common ailments. This isn't an expensive problem to solve: the WFP provides nutritious meals for just $0.25 apiece.
I was also inspired by 50 Cent, who took a similar approach in 2011 when he released his SK Energy beverage (which retails for $3, roughly the same as the standard author's cut per book before deducting taxes, expenses, etc). "This is the most important project I've participated in," he told me shortly after the launch. Since then, he's donated over 4 million meals; his goal is 1 billion. Perhaps more significantly, he believes his actions will convince beverage giants like Coca-Cola and Pepsi to include a unit-based donation for all their products.
So I'll contribute a meal for every copy of my book sold, as measured by Nielsen BookScan each year, and I'll cross my fingers that other creative types—and the companies who publish their works—will do the same.
To donate directly to the World Food Programme, click the image above. For more, visit www.wfp.org.